Non-equilibrium Plasmas
Plasma Sources Navigation
Non-equilibrium Plasmas
---
Atmospheric Pressure
FlexDBD
At PPPL, we have a flexible DBD (FlexDBD) device producing large area (1x1 cm) low temperature plasma. The PPPL FlexDBD is powered by an AC power supply, supplying HV with amplitude of 1-10 kV peak-to-peak, at frequency 20-60 kHz. The design is based on thin metal powered electrode (copper) and a thin (30 micron) meshed electrode (covered with ENIG) which is grounded. The electrodes are separated by a thin (100 micron) layer of polyimide. The openings on the mesh electrode are square-shaped, with 0.75 mm side, separated by 0.25 mm from the neighboring openings. The plasma is produced in the openings on the meshed electrode. A single device contains 100 openings, is flexible and contains cold plasma with temperature <42 C0. When operated in ambient air the plasma is chemically active as is manifested by emission of excited OH radicals.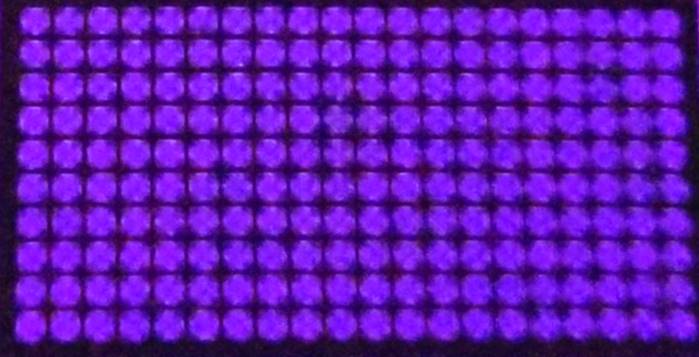 Plasma jet
At PPPL-PU facilities are equipped with a number of plasma jet devices. Plasma jet is configuration consists of a glass tube, with a centered powered electrode with a sharp edge, made out of tungsten. The ground electrode is a metal ring around the edge of dielectric tube. The gas flow is fed through the dielectric tube. Typical flows are on the order of 1 standard liter per minute (slm) and may contain several admixtures of different gases. The gas flows are regulated via commercial flow controllers. Another configuration of the plasma jet is when grounded electrode is not sitting on the tube and the discharge is conducted between the sharp electrode tip and a grounded or floating surface, e.g. the liquid. In this case the glass tube can be enclosed by another tube to supply a flow of a shielding gas, which prevents air entrainment into the plasma and allows a better control on the chemistry in the plasma. PPPL-PU facilities have a number of power supplies available for sustaining plasma jets, kHz and RF.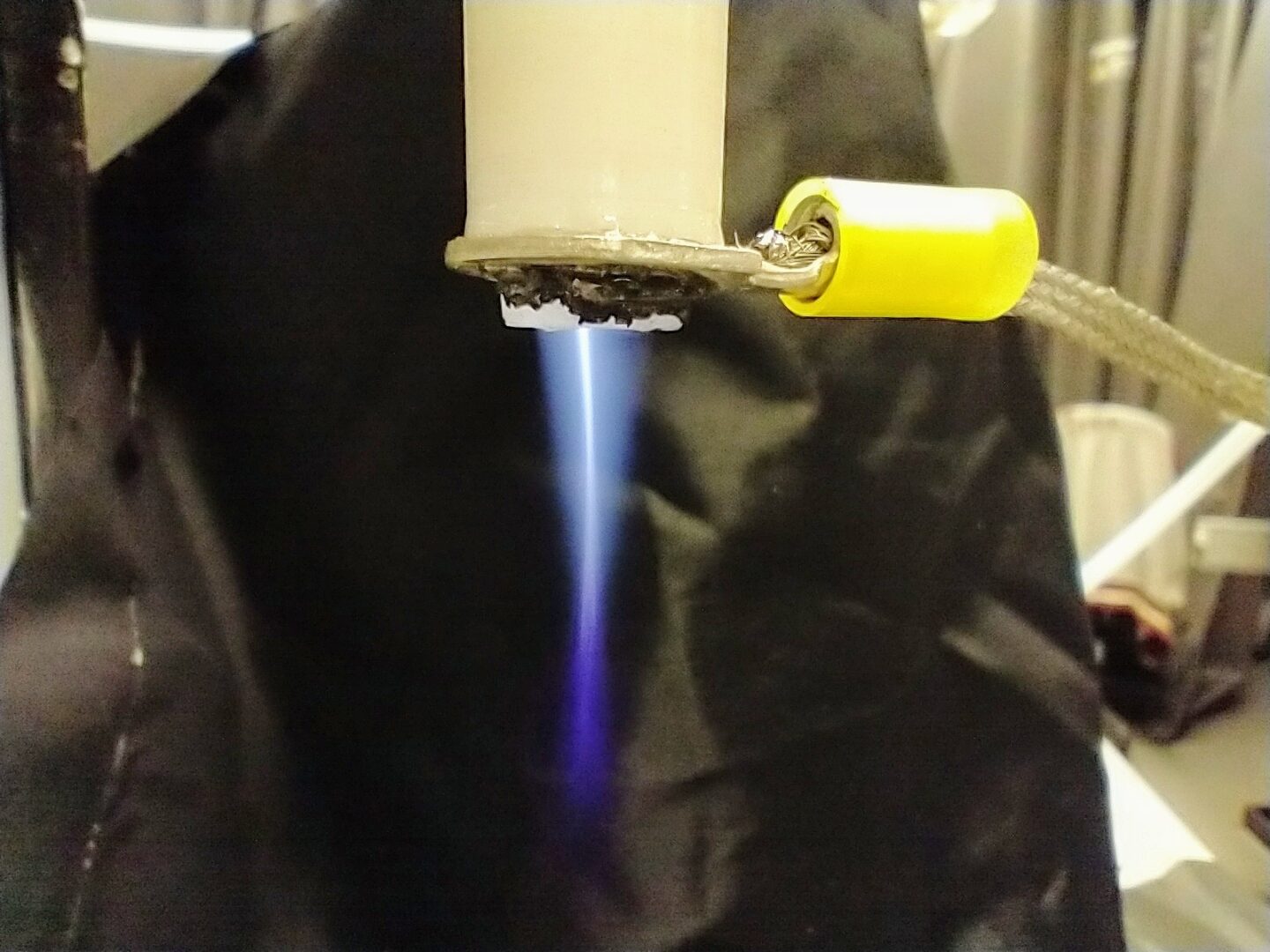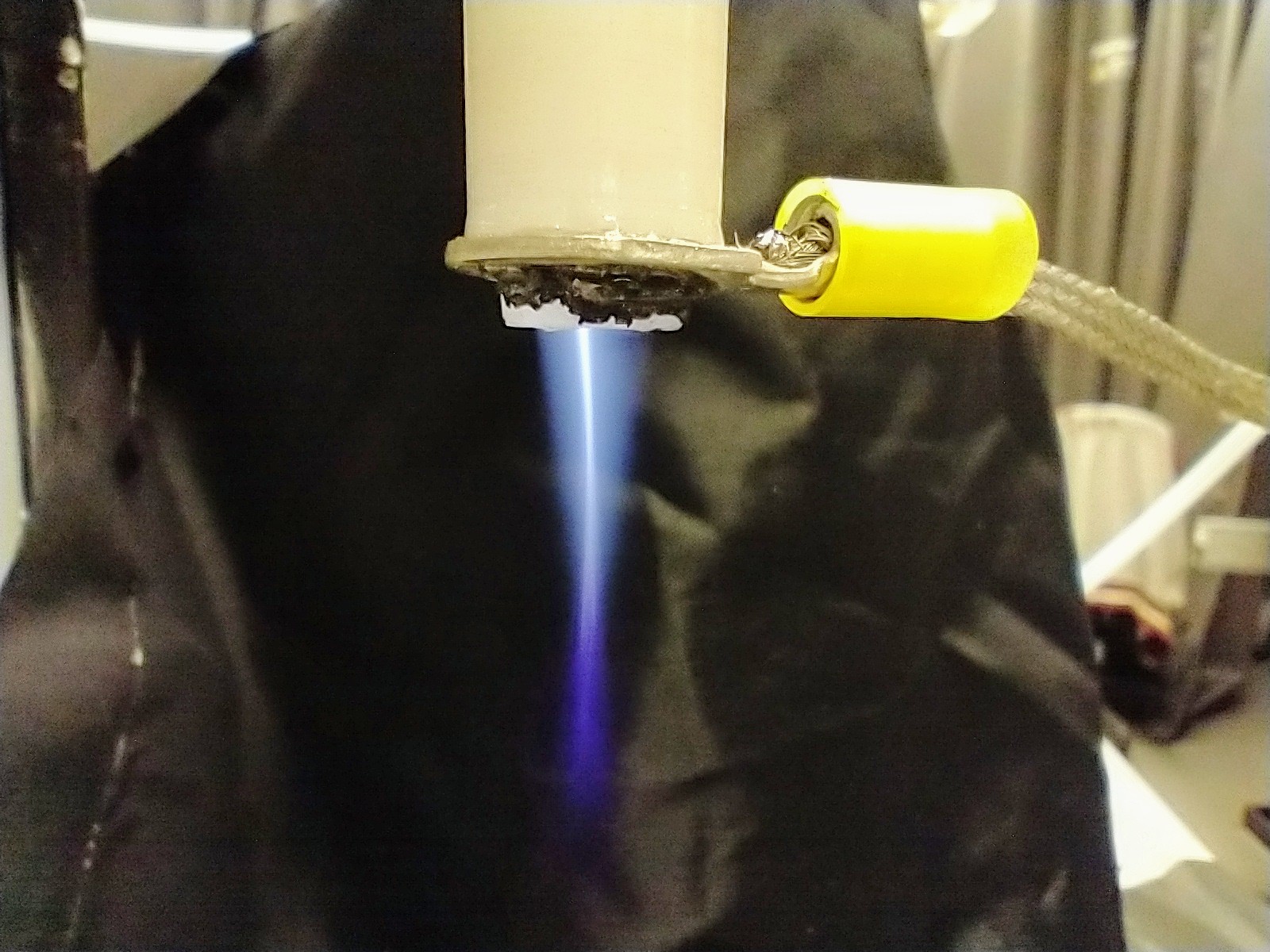 ---
Low Pressure
Penning
This section is under construction.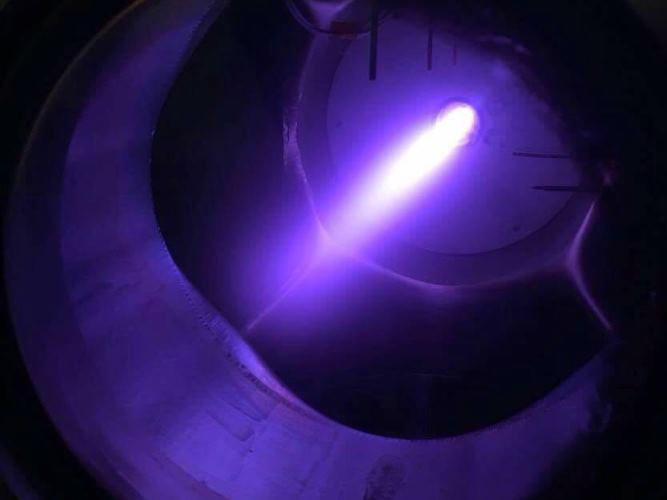 This capability is located at the Princeton Plasma Physics Laboratory.