EDIPIC Code
Modeling Tools Navigation
EDIPIC Code
---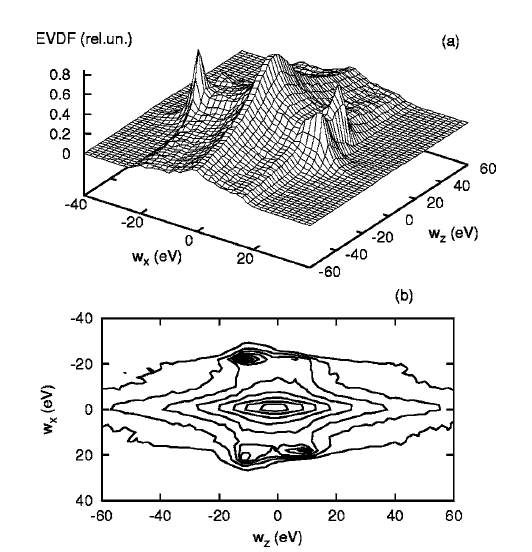 The EDIPIC code was developed for simulation of kinetic effects in low-temperature plasmas by D. Sydorenko [1]. EDIPIC stands for electrostatic direct implicit particle-in-cell code and can be used for simulation of plasmas in electrostatic approximation and include many atomistic and plasma-surface interaction processes needed for simulations of low temperature plasmas. The code includes a detailed model of secondary electron emission induced by electrons and ions. The Monte-Carlo model of electron-neutral collisions and the Langevin model of Coulomb collisions for electrons are also implemented. The code is written in Fortran 90 and parallelized with the Message Passing Interface (MPI). The code is equipped with numerous, diverse diagnostics of the phase-space and ion and electron velocity distribution functions as well as wave propagation in plasmas. Numerous publications describing use of EDIPIC spanning last two decades related to discharges and electric propulsion devices are available at the website [2]. The code was used for simulations of radio-frequency capacitive discharges, direct current discharges and Hall thrusters.

---
[1] D. Sydorenko, Ph.D. thesis, University of Saskatchewan, 2006,
http://hdl.handle.net/10388/etd-06142006-111353
[2]
https://w3.pppl.gov/~ikaganov/Publications.html
[3] . Sydorenko, A. Smolyakov, I. Kaganovich, and Y. Raitses, "Kinetic simulation of secondary electron emission effects in Hall thrusters", Phys. Plasmas
13
, 014501 (2006).

This capability is located at the Princeton Plasma Physics Laboratory.